This a special thank you to BB2shoes. I have received your scrap clay through Lynda last Tuesday.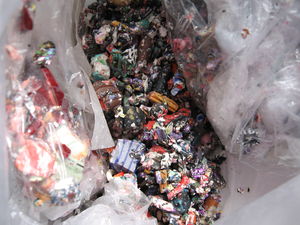 Scap clay make me laugh I found jewels in there. I scavenged through the whole thing found tiny and not so tiny canes and they are now immortalized in my bottles of hope collection.
Your scrap clay made my day .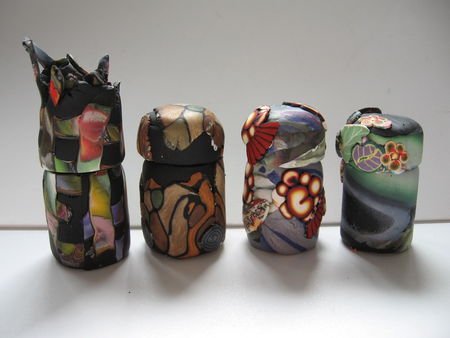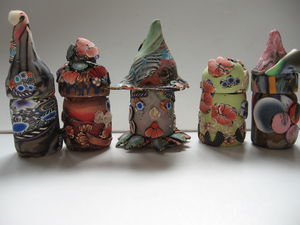 My fav is this one so I name her bb2shoes2
.